Comments Off

on Graphic Design Careers: An Overview
Graphic Design Careers: An Overview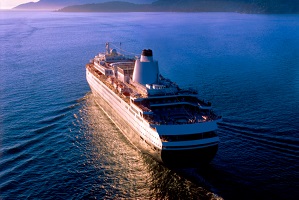 Graphic design careers are any careers in which a person uses graphics to sell a product or make a product or publication look appealing. Graphic create commercials, print ads, layouts for periodicals, billboards and the designs and graphics you see on the boxes of pretty much any product you buy. Interactivity is big now in the world of design; so much commerce has moved onto the Internet and onto mobile platforms that companies must advertise on these media to stay ahead of the competition. This means all kinds of new graphic positions will be created soon, guaranteed.
If you want to become a designer, the first step is usually to get a bachelor's degree; a degree in design or visual arts is often the best. A master's degree may be a good idea as well. You also have to start putting together a portfolio before you enter college. A portfolio is a formal compilation of your most outstanding work. Examples of your most attractive and creative pieces-whether these pieces were done as part of a job, for school or simply on your own-are most often arranged in approximate reverse chronological order. It's a good idea to have your first and last portfolio pieces represent your very best work, however.
When it comes to gaining formal training, many prospective graphic designers are turning to online graphic design schools. These schools can provide a fine education and help you get work when you graduate, provided that they're accredited. If you do choose to get your training online, make sure you're still getting real-world experience in design. That is, supplement your education with internships or part-time jobs in graphic design, so you'll be able to build your network of references and acquire the kind of practical experience that looks good on a r?�sum?�.
Graphic designers often find their careers are highly rewarding because they get to exercise their creative and artistic skills every day at work, and then share the results of this talent with a mass audience. Many other artists, by contrast, toil in obscurity, even very talented artists. The average salary range of designers in 2010 was between about thirty-five and forty-two thousand dollars, although art directors (people who oversee a group of designers) often made upwards of sixty-four thousand dollars. And the average salary for a web designer was between thirty-two and sixty-seven thousand dollars-definitely a wide range, attributable to the fact that a person's level of computer savvy and online networking capabilities makes a real difference in how many projects he or she is able to land over the course of a year. For that reason, you'll want to study computer science and Internet marketing if you want to become a web designer or a freelance designer, because you need a firm grasp of how to sell yourself and your work online.