Comments Off

on 3 Simple Ways to Build Brand Dominance Through Graphic Design
3 Simple Ways to Build Brand Dominance Through Graphic Design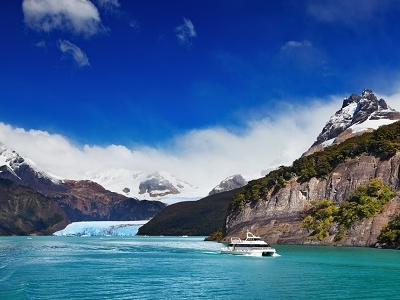 Graphic design is a powerful marketing tool which employs any artistic visual medium to communicate a message with intent to sell, persuade or demonstrate something to a specific target group. Initially, graphic artists and designers primarily served the print ad and mailing audiences. However, modern entities such as the internet, current global marketing strategies and social media outlets have recently created an abundance of new channels and opportunities for businesses of all sizes to enhance the scope of their promotional material design.
Since the 1990's, Silicon Valley in northern California has gained a world-wide reputation as a hub, not only for graphic design capabilities, but for most cutting-edge technologies. However, over the past several years, other California regions have made a name for themselves in the technological arena. Southern California has proven no exception. With a host of progressive and innovative graphic design companies, southern California and the Palm Springs region has certainly kept up with its Silicon Valley cousins to the north.
Logos And Stationary
Many southern California graphic design studios will compile a comprehensive and customized marketing plan dedicated to creating a new and exciting corporate identity for their customers. Often this plan begins with revamping internal artwork and stationary. New businesses starting from scratch or even existing companies simply seeking to freshen up their look can hire these corporate artists to create original logos, letterhead and business cards to help structure their public identity.
Direct Mailers And Other Advertisements
Customized postcards, brochures and direct mailers can effectively communicate a business' specific niche or specialty endorsement in mass quantities. Partnering with a Palm Springs firm to create a direct mailing campaign can help target a specific and large market demographic. In addition to the mailer content itself, the graphic artists can also create and include additional leave behinds such as magnets, door hangers and stickers to enhance the impact and success of the effort.
Many Palm Springs agencies can also assist with various other advertisement mediums. Crafting the layouts of other commercial channels such as newspapers, magazines and even the yellow pages can often all be done in-house. Additionally, banners of various sizes can also be created internally at many Southern California graphic design firms.
Virtual Promotion Material Design
Cyberspace has created a plethora of new marketing opportunities for companies of all sizes in virtually every industry. In addition to the more traditional promotion pieces, many agencies offer "one stop shopping" for clients looking to include a complete website creation or even just a few page revisions in their advertising package. Incorporating an updated and appealing site can enhance a business' internet presence and add further value when combined with all the other creative services offered by the Palm Springs agency.
The recent buzz of social media has also started a new e-marketing trend and created endless opportunities for Southern California graphic design firms. Businesses have capitalized on the free or relatively low cost advertising concepts offered by generating company blogs and pages on Facebook, Twitter and LinkedIn. Many organizations have already discovered the benefits of teaming up with art houses to create eye-catching banners, slogans and other functionalities on these sites to even further boost their online marketing capabilities.
Finding a talented art house to partner with can truly enhance a business's overall market impact. Collaborating with a Palm Springs firm that offers a diverse and comprehensive portfolio including logos, stationary, print ads and online features can make the effort a one stop shopping endeavor.