Top Secrets to Building a Strong Brand on a Budget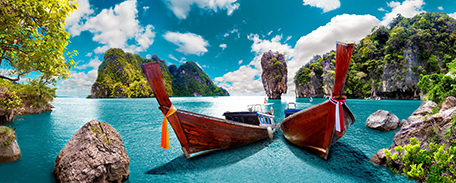 During the past 19 years, I've helped hundreds of companies, both small and large, build their brand from the ground up. And, I've learned some secrets that I'd like to share with you here. Use them to examine and strengthen your brand.
Be yourself both inside and out. Figure out who your company is, how it is perceived by others, and what it stands for. Online questionnaires, focus groups, and phone conversations with your customers and stakeholders can help gather this information. Get answers to these questions and align your organization with the value it brings to them. That means keeping this promise and personality whether you are training employees, answering the phone or communicating with your customer. For instance, if your organization is all about speedy service, then your website better load quickly.
Clearly communicate who you are. Narrow down one primary promise your organization can make to customers, and articulate it well. Having multiple promises that are vague will only confuse the situation. When you clarify this in a way that employees, stakeholders, and customers can use as a compass for making decisions, then you have the core for a strong brand.
Be relevant. A strong brand means something to its customers. If your customers care about what you're offering, and you are solving a problem for them, your brand will deliver. Look beyond the expected promises such as quality, service or integrity, and focus on your organization's unique value.
Be believable. A strong brand only makes promises that can be kept. Try to avoid overpromising or making claims that your customer knows are too good to be true. People today are savvy and naturally skeptical when it comes to marketing. So, be real when you are communicating your brand.
Be unique and interesting. Sometimes this takes courage, but allows your brand to stand out amongst your competitors. Your differentiation factor must also make a difference to your customers. Don't harp on expected attributes like quality or service, but focus on what gives your company flavor and personality.
Consistently communicate your brand. There are many different business marketing channels that can potentially fuel your business-print, web, social media. But, your brand must remain consistent across all of these channels. A strong brand also communicates the same promise at every touchpoint, both internally and externally. Being consistent in how you communicate and visually present your brand, establishes recognition and eventually response in your marketplace.
Stay who you are both inside and out. If your brand promise is what makes you believable, unique and relevant to customers, then it makes sense to use your brand as the key part of your business strategy. This doesn't mean you cannot refresh the design and look and feel of your marketing communications (in fact, you should!), but just make sure you keep the heart of your promise.
Instead of focusing on shrinking marketing budgets and skyrocketing costs, use these secrets to make an honest assessment of your brand. You will discover that it really comes down to one big secret: A strong brand means living and breathing it.