Comments Off

on Desktop Publishing – What is it, and How to Make Use of It?
Desktop Publishing – What is it, and How to Make Use of It?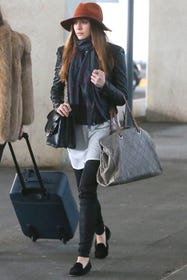 Presenting ideas can be easy on-the-spot. You will just need to draw it out and give your presentation. However, with distance, you will need to have all your information well-organized and presented so that your reader will not be confused. With that comes the introduction to desktop publishing.
Desktop publishing is the process where specialized software is used on a computer to create visual displays that portrays information. These visual displays come in documents that can be used for desktop or commercial printing, or even to be distributed electronically. Examples of such documents are PDF, Web Pages, e-books, e-mail newsletters, and slide shows. These documents can be created using desktop publishing software. What the software basically does is to assemble and convert digital files into a format that is suitable for printing, or electronic displays.
Often confused with graphic design, both have certain graphic design elements like putting the text, graphics, logos, and signs in place as a form of visual communication. However, graphic design merely does that, while desktop publishing uses that as part of the process in producing a document. For the non graphic design savvy, desktop publishing software eliminate the need to have the skills or experience to create visual communications, as the software is easy to navigate to create those.
An important tool in enhancing communication, desktop publishing enables us to quickly and efficiently produce printed and electronic documents. Easily navigated, users can rearrange the text and graphics, as well as resize graphics and fonts, change fonts and its appearance, and preview its appearance as on paper. However, with such simplicity, the cons of this are that it makes us lazy to properly understand the techniques and principles of making good designs. Hence, we may end up coming up with poorly-made designs, which mean that our visual communication would also be poor. So, it is good to have some knowledge in hand to make the best out of the software.
Who uses desktop publishing varies. As the software is simple to be used, people working as freelance or in-house graphic designers tend to use them for their design projects. Apart from that, secretaries, and administrative assistants may use the software to design documents for their bosses. On the other hand, teachers and students may use them for presentations by creating slide shows. Even small business owners might use the software to publish documents to promote their business to their clients and customers. You can even use if for personal uses, such as making greeting cards or other projects. As you can see, the software is so easy to use; anyone can use it at all.
In a nutshell, desktop publishing is an easy way to producing documents to be printed or electronically displayed. Yet, to optimize its use, some graphic design knowledge will come in handy. Hopefully, this introduction to desktop publishing gives you an idea of how you can make use of the software.