Comments Off

on Are Camping And Caravanning Sites Any Good – Learn About The Largest Campsites Of The Globe
Are Camping And Caravanning Sites Any Good – Learn About The Largest Campsites Of The Globe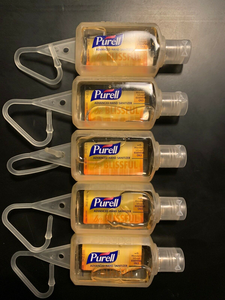 The Camping and Caravanning club is the oldest club of its kind in the world, starting life in 1901. It is also the second largest site on the globe. It runs some of the best sites in the UK in the region of one hundred and growing. I only ever camp at these sites as once you have acquainted yourself with the Camping and Caravanning Club as a member you become used to a certain standard on your camping trip.
A�
Most sites have full facilities and the club managers are excellent, they take the time to talk to you and will help you with any issues camping related, they even can give you advice on what to do in the area that you are staying. The facilities are regularly cleaned and in tip-top condition. I remember staying at their site in Kendal in the Lake-District last year and you always saw the staff mowing the grass and walking around making sure the visitors welcome.
A�
They are good if you are a camper or have a caravan, they all have electric hook-up and many have hard-standing pitches. If you are motorhome enthusiast you can also take them to Camping and Caravanning sites.
A�
Virtually all of the sites are open to non-members, people assume because it is a club that you have to be a member but that is not the case. In my view though it is well worth becoming a member as it is reckoned that if you stay for five days or more at any site that due to additional fees non-members have to pay you would have made that money back straight-away by purchasing a membership. Membership only costs A�35 per year and you also get their monthly magazine as well which is not available to the general public.
A�
You can book your site online if you are a member up to six months in advance. All sites I believe let you take your dog if you are so inclined. One site in the new forest even has a special facility where you can bath your dog. The best thing for me is that by going to any of the Camping and Caravanning clubs sites for your holiday you always know that there will not be any trouble. For example some sites I had frequented before often have people playing loud music until late and lots of shouting and swearing. You just do no get that bad experience with the Camping and Caravanning club.