Camping Tents For Every Camper To Enjoy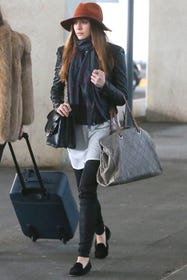 Having the correct tent for your camping trip, will be the most important camping equipment you will need, to provide you with shelter in case of bad weather conditions. Also, it will last you many years. So when choosing a tent, you might want to consider a few things before purchasing one.
Size is always a factor, you need to determine how many people you will need to accommodate, and also how much equipment you need to store in it. When choosing material you need to know when and where you will be camping. For example, nylon is light weight, polyester is suited for extended sun exposure and canvas is very durable. However, you will want to make sure your tent will keep you dry, for a possible, unexpected storm. You will also want to have a plastic sheet for the inside of the tent floor, and a rain fly for the added dryness just in case it does decide to rain. Poles and pegs are a good item to have for a more stable tent. Other things you may want to think about; is there enough ventilation and can it easily be set up?
There are all shapes and sizes of tents. The a-frame is very lightweight and small in size. They are not made for more than 2 people, also they are quite low and have very little headroom, which would not be a good choice for bigger groups. Cabin tents are great for big groups, they provide added space for everything you will bring, including the children. However, these are very hard to set up. The tunnel tent has a distinctive look about them, they are quite stable in windy conditions, but they can be noisy when the wind is blowing. Dome tents seem to be a popular choice these days, they are free standing, and they withstand more weather than most of the other tents. These provide a lot of extra room, including standing room, to provide you to stand easily to get dressed. Even with it already set up, you can even move it to another spot if for some reason you need to.
To be able to have a successful camping trip, you will need the right kind of camping equipment. You will also need a good quality camping tent to give you comfort and shelter, so you can have the enjoyable trip you came to have with the outdoors.